So i cleaned up some of the code and added some aura type objects behind the planets. This really is so I can have a more subtle color on the planet without losing the indication that the planet has been converted.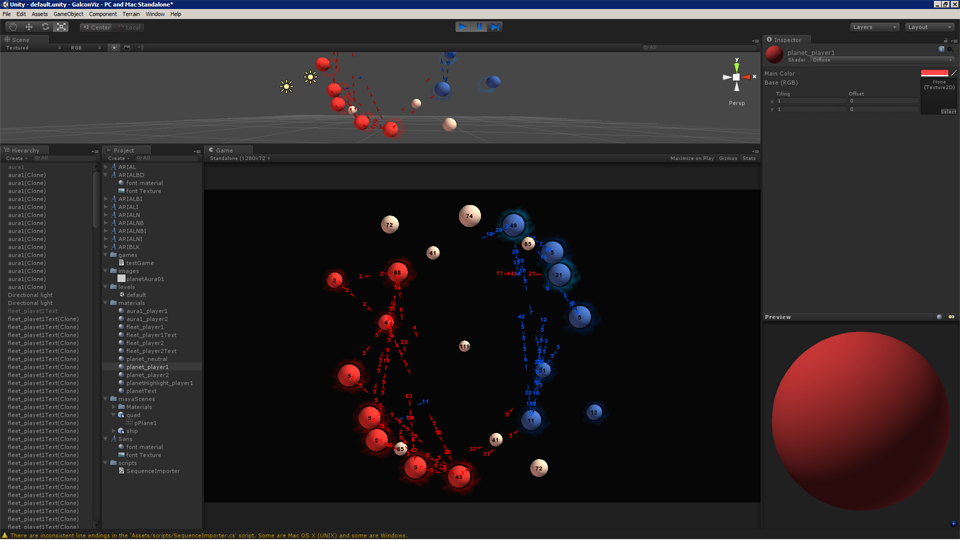 Seems like some of the auras are doubling up on the blue side – something is causing them to change hue.
Next up I'm going to work on getting some UI controls: "play", "pause", "goto beginning", "goto end"