So everything is coming along nicely I got the basic play UI controls implemented "play/pause", "go to end" and "go to start" which basically will reset the simulation back to frame 0 and the last frame respectively.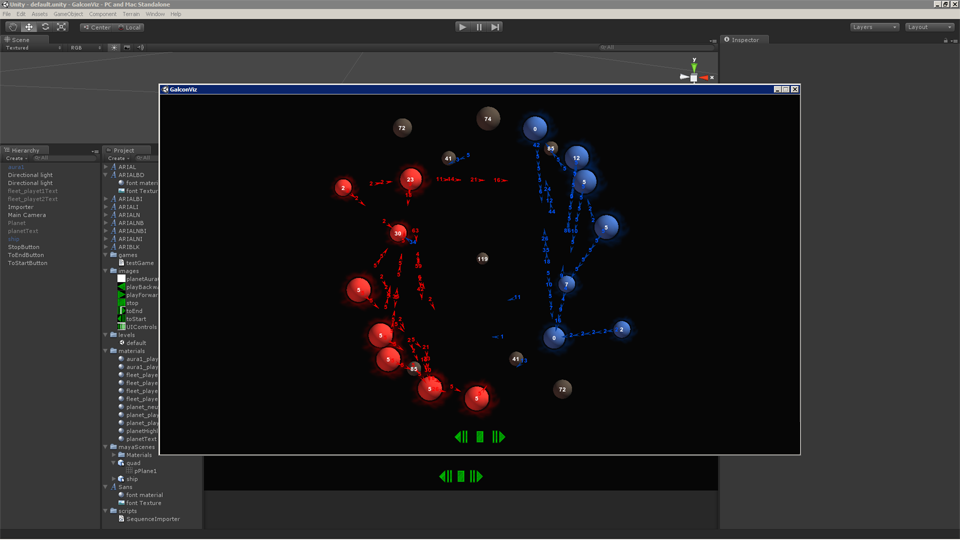 So what's left to do?
Well it's missing the total ship count graph but this is low priority.
It really needs some kind of UI for loading a custom game sequence.
I need to also add system to center the map and camera so that any maps that are larger and smaller get the correct camera focus.